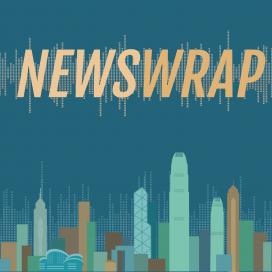 Newswrap
Description:
Our main evening newscast. Weekdays 18:00 - 19:00.
Presenter:
RTHK Newsroom
Now playing:
足本播放 Play full episode
Selected audio segments:
Gay marriage ruling is problematic, says professor
Listen
A gender studies professor at Chinese University, Suen Yiu-tung, said a court ruling which overturned a gay civil servant's legal victory was disappointing and problematic. The Court of Appeal has quashed a lower court ruling which had forced the SAR government to grant civil servants in same-sex unions the same spousal benefits as their married straight colleagues. Senior Immigration Officer Leung Chun-kwong had taken the government to court after he was told his husband, who he married in New Zealand in 2014, was not eligible for benefits such as medical and dental care. The appeal court noted that the Basic Law and the prevailing "socio-moral views of society" regard a union between a man and a woman as the only form of marriage that's acceptable. Professor Suen told Jim Gould that the court had relied too much on public opinion in the verdict.
Hong Kong Rugby squad face off against South Korea
Listen
Hong Kong are preparing to face off against South Korea at the Football Club tomorrow afternoon. The home team are on the verge of securing their first Asian Rugby Championship title. And a win will also see them through to the next stage of qualifying for the 2019 World Cup. Jim Gould asked Hong Kong assistant coach, Andrew Hall, about their preparations.