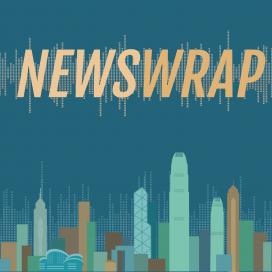 Newswrap
Description:
Our main evening newscast. Weekdays 18:00 - 19:00.
Presenter:
RTHK Newsroom
Now playing:
足本播放 Play full episode
Selected audio segments:
Crowd marches in support of young anti-extradition protesters
Listen
Hundreds of mainly older people marched from Chater Garden to the government headquarters on Wednesday evening, calling on the administration to address people's demands over the extradition bill saga. RTHK's Jimmy Choi covered the march, and spoke to Jim Gould about the makeup of the crowd and how it went.
Von der Leyen elected next European Commission president
Listen
German politician Ursula von der Leyen has been elected as the next president of the European Commission. She'll become the first woman to hold the EU's top job, when she takes over from Jean-Claude Juncker at the end of October. Annemarie Evans asked RTHK's correspondent in London, Gavin Grey, about the significance of Von der Leyen only securing narrow parliamentary backing.