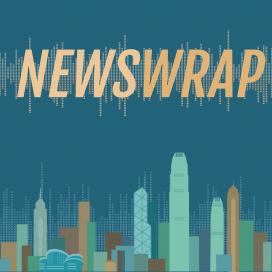 Newswrap
Description:
Our main evening newscast. Weekdays 18:00 - 19:00.
Presenter:
RTHK Newsroom
Now playing:
足本播放 Play full episode
Selected audio segments:
Ideological differences between Tien and Ip were expected
Listen
An academic says ideological differences between Michael Tien and Regina Ip were expected. Chung Kim-wah -- the Director of the Centre for Social Policy Studies at the Polytechnic University – say both have strong views and may not see eye to eye on various issues. He also says it appears Ip did not support Tien to become the president of the legislature after the Legislative Council Election last year. Chung speaks to Jim Gould.


Doctors could face prosecution
Listen
Civic Party legislator, Kwok Ka-ki, says doctors at Queen Mary Hospital could face prosecution if they go ahead on their own and take part of the liver of a 17-year-old girl to save her ailing mother. Kwok, who is also a doctor, says the law is preventing them because donors have to be at least 18-years old. He says "the law is the law" and hope a donor could be found soon as the woman is now in a very critical condition. Kwok speaks to Ben Tse.