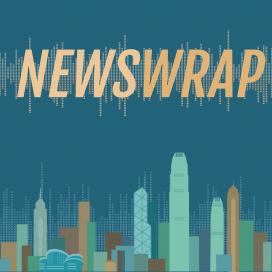 Newswrap
Description:
Our main evening newscast. Weekdays 18:00 - 19:00.
Presenter:
RTHK Newsroom
Now playing:
足本播放 Play full episode
Selected audio segments:
Employers' group welcomes hiring of domestic helpers from Cambodia
Listen
An employers' group says its members welcome the option of hiring domestic helpers from Cambodia. Benny Lee, who is the chief operating officer of the Support Group for Hong Kong Employers with Foreign Domestic Helpers, says Cambodian people have a lot in common with the Chinese and helpers from the country could settle in well with Hong Kong families. But he tells Jim Gould that employers might also have to overcome some challenges.
Young boy tried to drive across Australia
Listen
A 12-year-old boy who was apparently trying to drive across Australia has been stopped by police -- 1,300 kilometres into his journey. He was pulled over in Broken Hill in the New South Wales outback after a patrol noticed the car's bumper dragging on the ground. RTHK's Australia correspondent, Gerry Gannon, spoke to Annemarie Evans about the case.