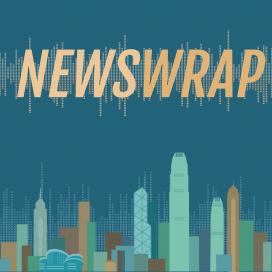 Newswrap
Description:
Our main evening newscast. Weekdays 18:00 - 19:00.
Presenter:
RTHK Newsroom
Now playing:
足本播放 Play full episode
Selected audio segments:
House rules for using air-conditioners not required
Listen
The Asian Migrants' Coordinating Body says it doesn't see the need for house rules for foreign domestic helpers on using air-conditioners in their employers' homes. Its spokesman, Eman Villanueva, says ordering helpers to obtain permission for something that is becoming essential in summers would go against basic human decency. He also questioned how many employers require their children to obtain their permission before turning on the air-conditioners. Villanueva spoke to Ben Tse.
Indian women post messages on social media against politician's remarks
Listen
Women in India have been posting photographs of themselves enjoying a night out on social media - in response to a politician who said a woman who was chased in her car by two men "should not have gone out so late at night". RTHK's Delhi correspondent, Murali Krishnan, said the woman worked as a deejay. He told Annemarie Evans that questions are being asked what it would take to stop the ever-increasing sexual violence against women in the country.