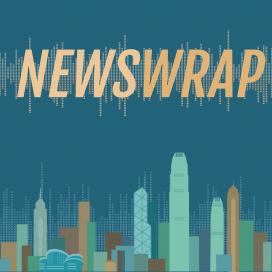 Newswrap
Description:
Our main evening newscast. Weekdays 18:00 - 19:00.
Presenter:
RTHK Newsroom
Now playing:
足本播放 Play full episode
Selected audio segments:
Resignation of pathologists alarming
Listen
The chairman of Hong Kong Patients' Voices, Alex Lam, says the drop in the number of pathologists in public hospital is alarming. He says this is going to worsen the already heavy workload that doctors are facing. Hospital Authority figures show 8.6 percent of pathologists at public hospitals resigned last year. The turnover rate was the highest of all medical specialties. Lam tells Jim Gould that the measures taken by the Hospital Authority to address the shortage of doctors aren't working either.
Trump's threat not being taken seriously
Listen
RTHK's correspondent in Seoul, Frank Smith, says people in South Korea are taking President Donald Trump's threat against Pyongyang over its missile programme with a "huge cube of salt". In his first address to leaders gathered at the United Nations General Assembly, Trump said if the US is forced to defend itself or its allies, it will have no choice but to totally destroy North Korea. Smith spoke to Jim Gould.