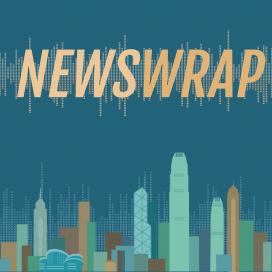 Newswrap
Description:
Our main evening newscast. Weekdays 18:00 - 19:00.
Presenter:
RTHK Newsroom
Now playing:
足本播放 Play full episode
Selected audio segments:
People willing to pay more tax for universal pension scheme
Listen
A survey by the Open University suggests most people in Hong Kong are willing to pay more tax if the money is used to fund a universal pension scheme. The university's School of Arts and Social Sciences says it surveyed about 1,800 people between June and August last year, and found more than two-thirds were willing to pay an extra 1 to 2.5-percent in tax. The Associate Dean of the school, Dr Charles Kwong, who led the study, told Todd Harding that the findings are "surprising but encouraging".
Donald Trump announces plans to cut taxes
Listen
US President Donald Trump has set out plans for what he says will be the largest tax cuts in American history. He said he wants to make tax codes simpler and fairer, bringing back jobs and wealth to the US. The president announced tax cuts for businesses and said he would eliminate the inheritance tax. Mr Trump said working men and women would benefit most - not the highest earners. The Executive Director at the Hong Kong-America Center, Glenn Shive, told Jim Gould what impact the tax cuts would have on Americans abroad.