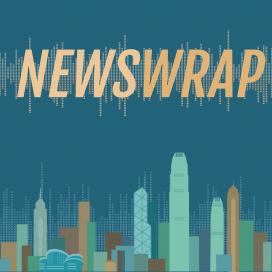 Newswrap
Description:
Our main evening newscast. Weekdays 18:00 - 19:00.
Presenter:
RTHK Newsroom
Now playing:
足本播放 Play full episode
Selected audio segments:
Express rail's ticket price reasonable: lawmaker
Listen
The lawmaker representing the transport sector Frankie Yick says the ticket price for the new express railway is quite reasonable. He said it is HK$50 more than what the current direct train from Hong Kong to Guangzhou charges. Yick said he feels this would encourage more people to travel on the express rail. He also told Annemarie Evans that the frequencies of the new railway would depend on passenger demand.
Pro-democracy camp very pleased with voting results
Listen
The convenor of Power for Democracy Joseph Cheng says the pro-democracy camp is very happy with the results of its primaries for the Legco by-election in March. He said they hadn't expected such a high voter turnout. Cheng told Jim Gould if attempts are made to bar one of the two winners in the primaries Edward Yiu, who was earlier disqualified from Legco for not taking his oath properly, it would generate a lot of anger in the community.