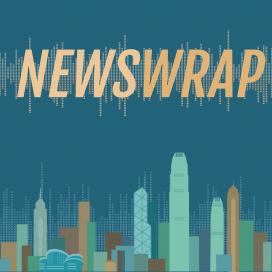 Newswrap
Description:
Our main evening newscast. Weekdays 18:00 - 19:00.
Presenter:
RTHK Newsroom
Now playing:
足本播放 Play full episode
Selected audio segments:
Investigation by ICAC took too long: Lee Cheuk-yan
Listen
Former Labour Party lawmaker Lee Cheuk-yan says he is relieved that he and other past and present legislators won't be prosecuted over allegations that they breached the anti-bribery ordinance by accepting donations from media tycoon Jimmy Lai and his right-hand man Mark Simon. But he said the ICAC took more than three years to investigate the case before deciding there was no evidence against them. Lee said that in the interim, their opponents repeatedly took advantage of the situation to smear them and damage their reputation. He told Annemarie Evans that the long probe resulted in justice being delayed and denied to them.
Survey finds misunderstanding about depression among elderly
Listen
A survey carried out by the University of Hong Kong suggests many people in the city have the wrong idea when it comes to depression among the elderly. Forty percent of around 1,300 people questioned said they believe depression is normal for older people. The same proportion also said they wouldn't take it seriously if an elderly person said he or she was planning to commit suicide. The survey was part of a three-year pilot project, jointly run by the university and the Jockey Club to provide better emotional support for older people in the community. Professor Terry Lum from the university's Faculty of Social Sciences, who's also the director of the programme, spoke to Ben Tse.