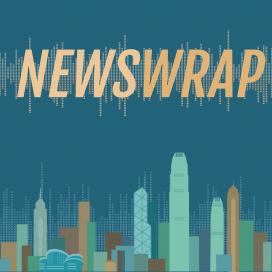 Newswrap
Description:
Our main evening newscast. Weekdays 18:00 - 19:00.
Presenter:
RTHK Newsroom
Now playing:
足本播放 Play full episode
Selected audio segments:
Mental state of accident victims' families should be monitored: psychiatrist
Listen
A psychiatrist says an incident like the bus crash in Tai Po on Saturday in which 19 people were killed, could cause extreme psychological trauma on their families. Professor Eric Chen, head of the Department of Psychiatry at the University of Hong Kong, said they could start suffering from depression in due course. He told Jim Gould that social workers who have been assigned to help the families should pay attention to their mental health and help them get the appropriate assistance if problems arise.
Police should clarify what happened during car chase: lawmaker
Listen
Pro-democracy lawmakers have accused the police of putting people in danger after using motorists to help them stop a car chase on Sunday. Two men in the car being chased died when their vehicle ploughed into the back of three others on the Fanling Highway. Six people in the cars were injured, along with an officer. Police said the operation was in line with safety regulations. Civic Party leader and legislator, Alvin Yeung, told Annemarie Evans that the police should clarify what exactly happened.