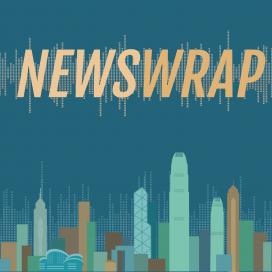 Newswrap
Description:
Our main evening newscast. Weekdays 18:00 - 19:00.
Presenter:
RTHK Newsroom
Now playing:
足本播放 Play full episode
Selected audio segments:
Latest revelations about Hung Hom station works a huge concern, says Michael Tien
Listen
The chairman of the Legislative Council's railways subcommittee, Michael Tien, says revelations about faulty works at the Hung Hom station expansion for the Shatin-to-Central Link are a huge concern, and "very serious". The MTR Corporation acknowledged to lawmakers that subcontractors working on the station hadn't even attempted to connect steel bars holding up a concrete slab to couplers in the diaphragm wall. Photos published in the media showed the couplers with their plastic protective caps still in place – indicating that no attempt had even been made to screw the steel bars into place. The Roundtable lawmaker spoke to Jim Gould.
Nawaz Sharif leaves London, returns to Pakistan
Listen
Pakistan's former prime minister, Nawaz Sharif, is returning to the country from London, a week after he was sentenced in absentia to 10 years in prison for corruption. The former leader remains hugely popular, but has been disqualified from standing in forthcoming elections by Pakistan's Supreme Court. RTHK's South Asia correspondent Murali Krishnan told Annemarie Evans that Sharif wants to give his party a boost before the elections and clear his name, but risks being arrested as soon as he lands in the country.