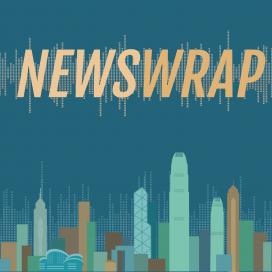 Newswrap
Description:
Our main evening newscast. Weekdays 18:00 - 19:00.
Presenter:
RTHK Newsroom
Now playing:
足本播放 Play full episode
Selected audio segments:
Government urged to introduce universal breast cancer screening
Listen
A study by the Hong Kong Breast Cancer Foundation suggests that there are a number of lifestyle factors that can increase the risk of women getting breast cancer. The foundation says the government should make a universal screening programme for the disease a long-term goal, especially as the disease is becoming more common in Hong Kong. Professor Emily Chan of the Chinese University spoke to Priscilla Ng.
Strawberry sewing needle scare spooks Australia
Listen
Australian supermarket giant Woolworths is removing sewing needles from its shelves. It's the latest precautionary step that's been taken after several people found sewing needles hidden inside strawberries. The safety scare has already seen several strawberry brands pulled from stores across the country, and a country-wide investigation has been launched. RTHK's Australia correspondent Gerry Gannon spoke to Ben Tse.