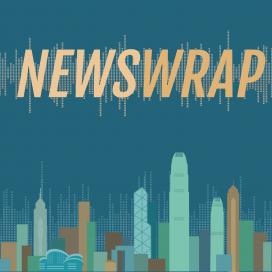 Newswrap
Description:
Our main evening newscast. Weekdays 18:00 - 19:00.
Presenter:
RTHK Newsroom
Now playing:
足本播放 Play full episode
Selected audio segments:
Heavier sentence should have been meted out: WildAid
Listen
The conservation group, WildAid, says the eight-month jail sentence meted out to a mainlander for smuggling HK$1.7 million worth of rhino horns into Hong Kong from Mozambique was not long enough. Alex Hofford from the group said organised criminals are usually involved in such cases and instead of months, the courts should be looking at years when imposing penalties. He told Jim Gould that laws like the ones dealing with money laundering should also be used for dealing with such cases:
China building camps for Muslim Uighurs on large scale: investigation finding
Listen
An investigation by the BBC has revealed that China is building detention camps on a vast scale in the Xinjiang region where tens of thousands of Muslims Uighurs are being held. Publicly available satellite data showed 40 secure facilities were built in the region over the past decade, with half of them in the past two years. Beijing has said they are voluntary centres, aimed at benign training to combat the threat of terrorism. But the investigation revealed that people inside the facilities were not being educated. They were instead being held against their will, and were being tortured and mistreated. Annemarie Evans asked China analyst Mark O'Neill if China cares if the world knows about these camps.