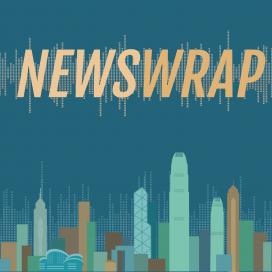 Newswrap
Description:
Our main evening newscast. Weekdays 18:00 - 19:00.
Presenter:
RTHK Newsroom
Now playing:
足本播放 Play full episode
Selected audio segments:
Screening needed to pick out vulnerable elderly
Listen
The Society for Community Organisation (Soco) has urged the government to start subsidising physiotherapy for elderly people to help prevent them from having a fall. It says it recently assessed the more than 100 older people, to check their ability to balance, and concluded that one in five were at a "significant" risk of suffering a fall. One of those who helped with the study, Alice Chiu from the Physiotherapists' Union, told Jim Gould that support is available – but only after someone has already had an accident.
US, Russia on opposite sides in Venezuela crisis
Listen
The Venezuelan opposition leader Juan Guaido ha said he would consider granting amnesty to President Nicolas Maduro and his allies if they help return Venezuela to democracy. Guaido has declared himself interim president – and has been recognised as such by the United States. Russia however has given its backing to Maduro. RTHK correspondent Fred Weir told Annemarie Evans this crisis has been developing for a while.