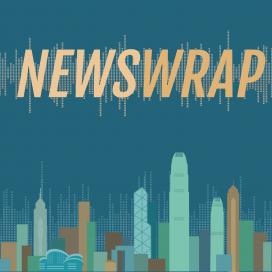 Newswrap
Description:
Our main evening newscast. Weekdays 18:00 - 19:00.
Presenter:
RTHK Newsroom
Now playing:
足本播放 Play full episode
Selected audio segments:
Transgender ruling 'disappointing but not surprising': academic
Listen
The High Court has dealt a blow to three transgender men seeking the right to have their adopted sex put on their ID cards. The three, who were born female, have had their breasts removed and take hormone therapy. But a judge agreed with the government that to be regarded as men on paper, the trio would first have to have a full sex change. Suen Yiu-tung, an assistant professor in gender studies at Chinese University, told Priscilla Ng that he can't see where the court is coming from regarding many aspects of the judgement.
Activists say tougher law needed to handle wildlife smuggling
Listen
Wildlife activists say another record seizure of an endangered species in Hong Kong highlights the need to incorporate the crimes under the Organised and Serious Crimes Ordinance. Customs officers unveiled on Friday a record 8.3 tonnes of pangolin scales, and 2.1 tonnes of elephant tusks, that were confiscated at the Kwai Chung terminal. They had come in a container from Nigeria and were on their way to Vietnam. Alex Hofford from WildAid Hong Kong told Richard Pyne that a haul of this size could be a real blow for the species' chance of avoiding extinction.