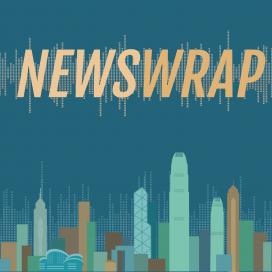 Newswrap
Description:
Our main evening newscast. Weekdays 18:00 - 19:00.
Presenter:
RTHK Newsroom
Now playing:
足本播放 Play full episode
Selected audio segments:
'Sackings reflect difficult media environment'
Listen
The chairman of the Hong Kong Journalists Association, Chris Yeung, says online news portal HK01's decision to sack over 70 staff reflects the difficult financial situation the news media are facing. HK01, however, says its finances are sound and the redundancies are just part of a re-structuring of the organization. It says it will recruit more staff when the reorganisation is complete. But Yeung told Jim Gould that even newer media companies, like HK01, are struggling to find sustainable ways of doing business.