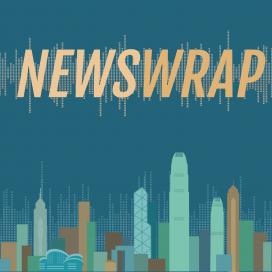 Newswrap
Description:
Our main evening newscast. Weekdays 18:00 - 19:00.
Presenter:
RTHK Newsroom
Now playing:
足本播放 Play full episode
Selected audio segments:
Trust 'in short supply' as Conservatives win big in UK election
Listen
The British prime minister Boris Johnson has hailed his Conservative Party's landslide election victory as "irrefutable, irresistible and unarguable proof" of the British people's decision to get Brexit done. The party has captured more than 360 parliamentary seats. That's a majority of nearly eighty seats, the biggest since Margaret Thatcher's election victory in 1987. Johnson said that after three years of debate, there would be no more delays. Jim Gould spoke to RTHK's London correspondent Gavin Grey and asked him what we can expect now.
'Protests a result of a clash of values between HK and the mainland'
Listen
A study led by veteran pollster Robert Chung says the months-long anti-extradition movement is not just about Hong Kong people protesting against a bill and their government - it's also a clash of values between liberalism and mainland-style paternalism. In order to look into the causes and effects of the social unrest, the Public Opinion Research Institute surveyed more than 1,000 people between July and October. Its final report concludes that at the heart of the movement is people's fear of the gradual erosion of their freedoms. Annemarie Evans asked Dr Robert Chung, the head of the Institute, to tell us more.