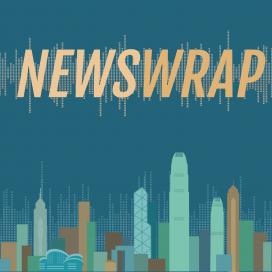 Newswrap
Description:
Our main evening newscast. Weekdays 18:00 - 19:00.
Presenter:
RTHK Newsroom
Now playing:
足本播放 Play full episode
Selected audio segments:
Denial of seriousness of human trafficking problem a mistake, says Lord McColl
Listen
A member of the British parliament's House of Lords, Lord McColl of Dulwich, has urged local authorities to wake up to the scourge of human trafficking ¬– which he said every country is involved in. Lord McColl attended a conference here on combating human trafficking, where he outlined a number of initiatives that governments around the world and civil society can implement to stop such criminal activity. He said aside from legislation to outlaw traffickers, it's important to provide support for victims so they don't face the risk of being exploited again. He spoke to Jim Gould.
Symbolism-rich Korean summit a cause for optimism
Listen
The North Korean leader, Kim Jong-un, and South Korean president, Moon Jae-in, have made a commitment to peace on the peninsula, and reaffirmed their commitment to work together towards denuclearization. The two leaders addressed the media after a historic summit, which started with Mr Kim becoming the first North Korean leader to step onto South Korean soil when he crossed the Military Demarcation Line to formally meet his counterpart. RTHK's correspondent in Seoul, Frank Smith, told Annemarie Evans that the summit was rich on symbolism, but even without definitive agreements, this would lead to a much more stable political environment on the peninsula.