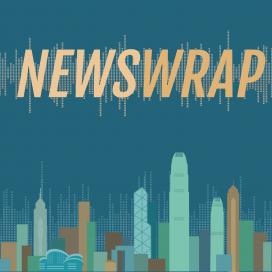 Newswrap
Description:
Our main evening newscast. Weekdays 18:00 - 19:00.
Presenter:
RTHK Newsroom
Now playing:
足本播放 Play full episode
Selected audio segments:
IT expert calls for greater government involvement in data protection
Listen
An internet security expert says the government needs to play a much bigger role in making sure companies do their utmost to protect the personal data of their customers. Network Box's Michael Gazeley made the comment after credit assessment agency, TransUnion, was found to have lax web security for the credit data of its 5.4 million clients in Hong Kong. One of Mr Gazeley's proposals was to impose penalties on companies which put consumer data at risk due to negligence. RTHK's Annemarie Evans asked him whether many companies are failing their customers.
New regulatory body "much needed" to protect tourists
Listen
The Associate Dean of the Polytechnic University's School of Hotel and Tourism Management, Brian King, has welcomed the setting up of a new regulatory body to monitor the travel industry, calling it a much-needed move. Legco has approved the establishment of the Travel Industry Authority, which will take over the work of the Travel Industry Council and the Travel Agents Registry and oversee the licensing and regulating of travel agents, guides and escorts. As the tourism sector continues to expand in Hong Kong, Professor King says self-regulation is no longer enough -- and a proper legislative framework is needed to better protect the interests of tourists. RTHK's Ben Tse asked him if the change is long overdue.