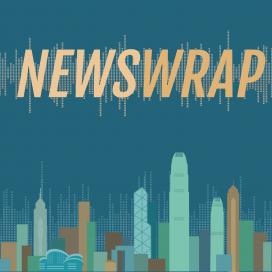 Newswrap
Description:
Our main evening newscast. Weekdays 18:00 - 19:00.
Presenter:
RTHK Newsroom
Now playing:
足本播放 Play full episode
Selected audio segments:
Civil Human Rights Front plan for Sunday rally
Listen
The Civil Human Rights Front – which has organised major rallies against the extradition bill – is planning another march this Sunday. This one is protesting against the actions of police, who've been accused of using excessive force towards protesters, and of not cracking down on suspected mobsters who've attacked activists. The front's vice-convenor Bonnie Leung told Jim Gould the police wouldn't have grounds to object to their protest.
CE's confrontational attitude won't be accepted by protesters: commentator
Listen
Political commentator Joseph Cheng says the Chief Executive has been displaying a very confrontational attitude, which suggests she doesn't want to open a dialogue and will not yield to protesters' demands. Cheng was commenting on Carrie Lam's most recent appearance before the media, in which she warned that violent protests are pushing Hong Kong into a deep abyss. Cheng told Annemarie Evans that this attitude won't be accepted by the pro-democracy movement or protesters.